We recognize charity takes many forms. The people who receive your charity have many needs. An in-kind contribution can help meet these.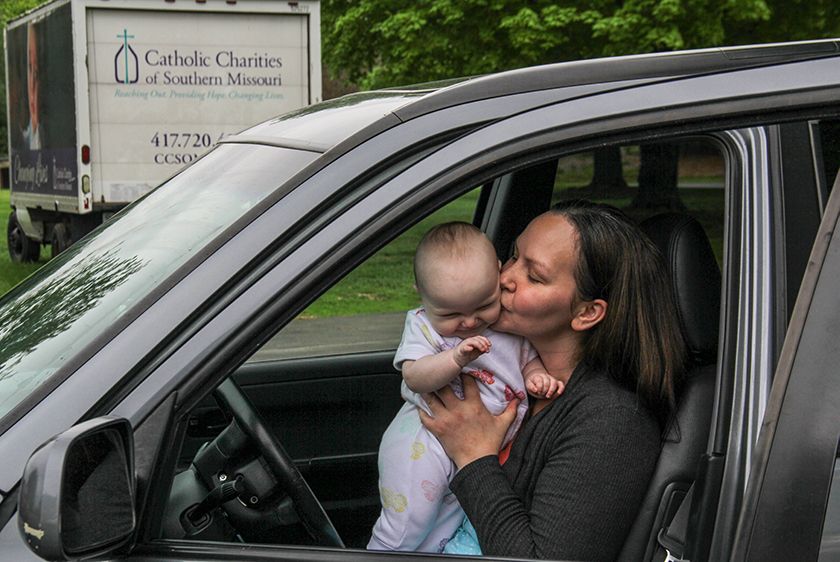 In-Kind Donations
In-kind donations include material goods as well as professional services. Many of our ministries benefit from in-kind donations and collection drives from individuals, businesses, and organizations. Examples of needed items include books, diapers and baby items, and household goods. These items are shared with our clients. For a list of current needs, some are urgent, please click here.
In-kind donations also include the donation of professional services. Examples of skills often needed are those of carpenters, electricians and plumbers, IT professionals, graphic artists, lawn care, and landscaping.
Please let us know if you have a special skill you think we could use, or an in-kind donation, by calling our office at 417.720.4213.
Vehicle Donations
Interested in donating your vehicle to an organization you believe in? Donate your car and show your support of Catholic Charities of Southern Missouri. It's easy to make a contribution that makes a difference!
How do I donate a vehicle?
The vehicle you are wishing to donate must be in good, working order. Many of the vehicles donated to Catholic Charities of Southern Missouri are given to clients in our program who are working toward self-sufficiency. Vehicles that require mechanical work are not ideal to secure those we serve stay on this path.
In addition, the vehicle must have a clear title free of any liens. Finally, a current state safety inspection, 30 days prior to the donation date or less.
To learn more about making a vehicle donation, please call our office at 417.720.4213, or email our Chief Development Officer, Mandy Long, at mlong@ccsomo.org.