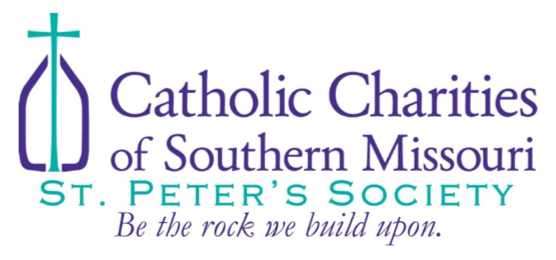 Be the Rock
Catholic Charities of Southern Missouri is building for the future. As we celebrate our first ten years of reaching out, providing hope, and changing lives, we are looking for more ways to bring help and hope to our neighbors most in need. You can carry on the legacy of St. Peter and help build a strong future for Catholic Charities of Southern Missouri and those we serve.
By becoming part of the St. Peter's Society you create long-term financial stability to help ensure, together, that we can continue offering the most critical services. As a member you perpetuate your involvement in the Catholic Charities mission.
Being part of the giving society is simple, but creates a tremendous impact. You can give in a variety of ways including:
Annual Financial Commitment
Stock Transfer
Estate Planning
Outright Bequests
Annuity Gifts
Life Insurance
Wills
Retirement Accounts
Trusts
& More
For your annual commitment of $50,000; $25,000; $10,000; $5,000 or $2,500; or by making a planned gift you will receive:
Recognition at all Catholic Charities of Southern Missouri office locations.
Invitations to exclusive events.
A recognition gift.
Recognition at all Catholic Charities of Southern Missouri events.
Recognition on our website.
Catholic Charities of Southern Missouri can work with you and your legal or financial team to help you find the right fit to meet your giving goals. Please contact our Chief Development Officer, Mandy Long, at 417.720.4213, or by email at mlong@ccsomo.org, to schedule a time to develop your long-term giving plan.
Note: We encourage you to contact your professional legal and/or financial advisors to determine which gift arrangement meets your needs.