Catholic Charities of Southern Missouri is dedicated to helping people find and sustain a home. We help families and individuals who are homeless or at imminent risk of homelessness to achieve housing and financial stability.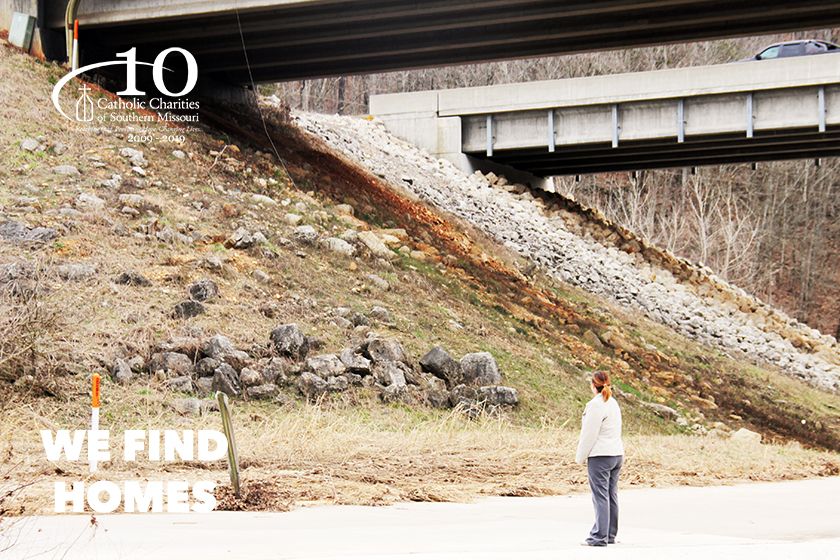 We help those who without our help would become homeless
Many of our neighbors in southern Missouri have low-income jobs and live paycheck to paycheck. One financial setback, such as an illness or the loss of a job, can put them at risk of homelessness. Sometimes, a single month's rent or security deposit is all a family needs to overcome the crisis and regain stability in their lives.
---
Housing Assistance
Eligible assistance includes utilities, rental assistance, housing stability case management and financial counseling.
Eligibility
The Homeless Prevention Program is available to those individuals and families who:
Are at imminent risk of losing their primary residence
Have a household income below 30 percent of their county's median income or the media family income for their area.
Lack of resources or support networks needed to obtain other permanent housing.
Homelessness Prevention Services
Call your local Catholic Charities of Southern Missouri office to learn if we are able to provide assistance.
Greene, Christian and Webster Counties
Springfield
417.268.9998
Cape Girardeau County
Cape Girardeau
573.335.0134
Jasper and Newton Counties
Joplin
417.624.3790
Carter and Shannon Counties
Van Buren
573.323.4044
Mississippi and Scott Counties
Sikeston
573.481.0659
This program is partially funded through an Emergency Solutions Grant from the Missouri Housing Development Commission (MHDC); and is administered by the United States Department of Housing and Urban Development (HUD).